A Meow in the Making - Part. 1
I always say that my love for design kicked off in high school working on the school newspaper, The Lancer. Poor Miss Glick couldn't get me write a decent article to save my life. However, she couldn't rip me away from the computer on late nights when it was time to layout the articles and design the newspaper. As a group, the newspaper took a yearly trip to different journalism conventions in places like Dallas and Boston, and had a big nerdy blast of a time. The summer of my junior year in high school I went to journalism camp at Indiana University and was a Hoosier for a week. I even took a summer class at the local community college on page layout. Nerd alert! I didn't care. I.was.hooked.
If I dig even deeper I would say my love for design and computers started way before my newspaper days. I remember my parents buying me Print Shop Deluxe (throw back anyone!?) for our home desktop computer. Need a banner for a family party? An iron on t-shirt for big brother's bday? I was your go to girl, the clip art queen, and loving every second.
When I started college at Northern Illinois University (with a full ride, thank you very much) I knew right away I wanted to get my Bachelor of Arts in Visual Communications. The design program was a competitive one where only 50% of the applicants were retained. I applied my sophomore year, and was accepted into the program. If I'm being honest with myself, and you, I have no idea why the heck they let me into that program. I was a procrastinator, uninspired and unmotivated. I let the competitive nature between my peers get to me in a negative way. I didn't put in the time, and it showed. I just wasn't a very good designer.
Like a true old person, if I could go back and do it all over again, things would be way different. BUT...that's not to say everything about my college experience was a wash. I studied abroad in Poland with a group to see how they tackled design in their country. The rarely use computers to design. That concept was so foreign to me. Literally! I learned how to think and see the world differently. Design is everywhere. Good design...bad design... It's like I knew what looked good and looked bad, but actually being able to execute good design was another story.
You know the name Kitty Meow comes from old AOL Instant Messenger screen name? KittyMeow1124. (woot! woot!) I had one project in college where I had to design some sort of packaging. I did a set of fancy box watches and called the brand Kitty Meow. I was in love with how a silly name could be paired with something elegant and beautiful. The perfect juxtaposition. I knew one day I would be using that name again, and not just having my friends randomly calling me Kitty Meow.
So I graduate from college, with my degree in Visual Communications, and sub par design skills, and decide to move to Las Vegas. I had some family that lived there at the time, and thought it would be the perfect place to land the design job of my dreams. I packed up my Honda Accord with whatever fit, and headed on down the road with my big brother. We drove for almost 24 hours straight to Viva Las Vegas. When I got there, for 3 months I trolled Craigslist, Career Builder, and Monster submitting my resume for any design related job, and interviewed all over town. Companies wanted someone with experience. Shocker! Professional experience I had none. I was seriously about to pack my bags up, head back to Illinois and accept defeat, but I was offered a job. Hallelujah! $25K a year to design for one of Las Vegas' premier nightlife and hotel advertising agencies. Dream job...check! I was able to work alongside an amazing and patient designer who taught me mostly everything I know. He was even forgiving when I showed up on Day 1, not knowing how to make a box in Photoshop. For real. Embarrassing.
My early 20s in Las Vegas were a rollercoaster. I was a graphic designer by day, and a million other non design related jobs by night and weekend. Photographer, nightclub/pool promoter, Girl at door with checklist, cocktail server, banquet event worker, you name it. You know those photographers in nightclubs that try to take your picture and post the party online? That was me! But I could never figure out the flash so people would walk away after I flashed in their face multiple times in a dark nightclub. I had so many jobs but was spinning my wheels in useless directions.
I was a jack (jane?) of all trades...a master of NONE.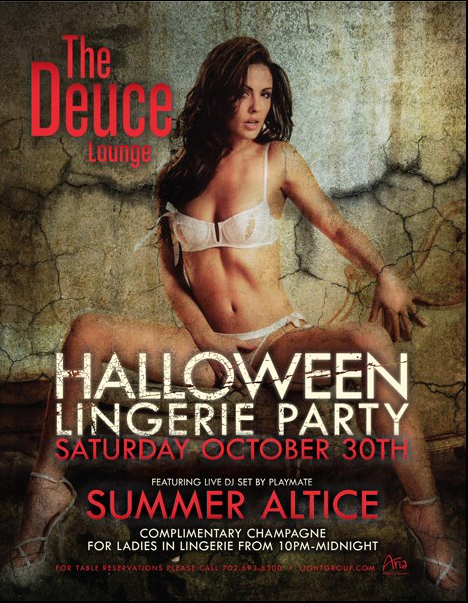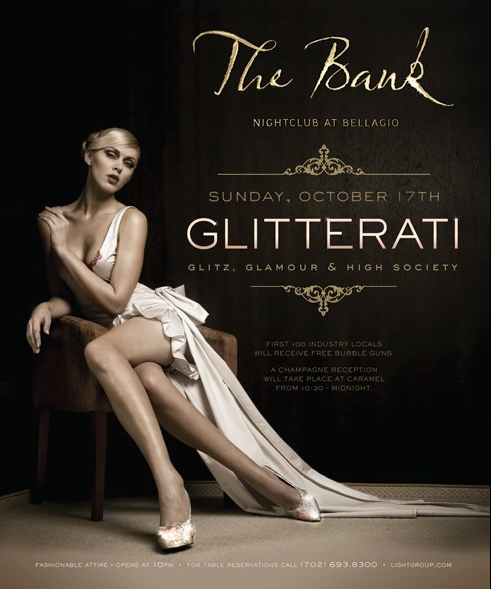 Check out some of my design work above from nightclubs in popular hotels like the MGM Grand, Bellagio, Aria, Hard Rock Hotel & Casino, and more. I'm feeling a little nostalgic over here. I haven't seen these designs in a LONG time!
I ended up moving back to Illinois to be closer to friends and family after a horrible breakup, but couldn't find a design job in Chicago for the life of me. My portfolio of half naked women, celebrities, and DJs apparently didn't speak to future employers. After 6 months of not getting anywhere in Chicago I was offered a new job at a competitor advertising agency in Las Vegas and moved right back. The offer was for almost twice as much money as I was previously making, and money talks, right? My Dad and Uncle just literally drove all my belonging from NV to IL in a UHaul truck, but I didn't even want to bother moving anything big. I would buy a new bed, a new couch...whatever I needed. Same as before, I packed up the Black Mamba with whatever fit and headed back on down the road. This time with my Pops.
I wasn't in that job 3 months before my boss called me into his office one day and FIRED ME. I was so in shock and totally embarrassed. Shit just got real...cause I just moved back to Las Vegas for this job. Now what? Check back in next Monday to find out!